Events on Tap at the Library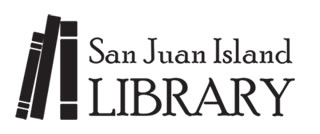 Know Your Islanders Talks – Eric Adelberger and Val Veirs: Two Islanders and their sons take on Olympic National Park
Eric Adelberger and his son, Kurt, and Val Veirs and his son, Scott hiked 50 miles or so in Olympic National Park. They backpacked from Hurricane Ridge down and up and down and up and eventually descended along the newly freed Elwha River.
Eric and Val will relate their experiences and show photos of the magnificent landscape that forms the inner reaches of Olympic National Park.
Monday, February 1st at 7 pm
San Juan Island Library, free
Refreshments courtesy of the Friends of the Library and the San Juan Island Trails Committee
Exploring Basic Book Structures with Brenna Jael
San Juan Island Library meeting room, free. In this 4-hour class you will create a variety of small, simple book structures and learn about paper types, paper grain, closures, using recycled materials and more. All tools and materials provided. Attendees are encouraged to bring old books, maps, papers, buttons and other items that inspire them. Refreshments are courtesy of the Friends of the Library.
Wednesday, February 3rd from 10 am to 2 pm
Please register at the Library: limited space available.