Kids Library at the Playpark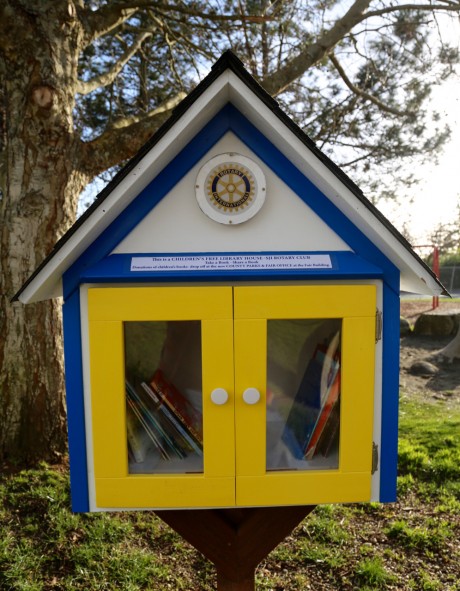 The Rotary Club of San Juan Island has added a free lending library to the Playpark at the Fairgrounds.  You won't find 'War & Peace',  but you may find 'The Cat in the Hat' or maybe 'How I Learned My A B C's' inside.
Barbara Fagan spearheaded the project; Paul Mayer built the little house, and Adam Eltinge installed it.  Now you have something to read to those babies when pushing them on the swings.
You may donate your old kid's books at the Fairgrounds Office.