A Night at Hogwarts School of Witchcraft and Wizardry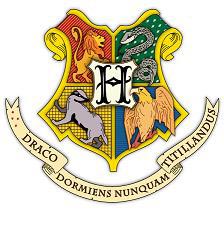 San Juan Island Library invites all wizards, witches and muggles to a night at Hogwarts School of Witchcraft and Wizardry.  We leave from Platform 9-3/4 to enter into the world of Harry Potter.
Kids of all ages and families are welcome to join in the fun.  Meet many Hogwarts Professors including Albus Dumbledore, Minerva McGonagall, Dolores Umbridge, Severus Snape, Pomona Sprout, Sybill Trelawny, and Rubeus Hagrid.  And you might see Moaning Myrtle!
House sorting will be the first order of business followed by various activities including a Potions Class with Professor Snape, a Wand Making Class with Dolores Umbridge, Harry Potter Trivia with Professor McGonagall, and a Magical Creature Hunt with Rubeus Hagrid for the little ones.  Visit Azkaban Prison to have your photo taken, try your hand at Quidditch Pong and don't miss our Hogwarts resident magician!
Come as your favorite Harry Potter character!  Costumes are encouraged and there will be Contest for Best Costumes.  The judging divisions are Pre-Kindergarten, Elementary School age, Middle and High School level, and finally the Adults. Prizes will be awarded to the best in each division.
Butterbeer and goodies from Honeydukes will be served courtesy of the Friends of the San Juan Island Library.
Estimated time: 2 hours to fully experience Hogwarts!  Registration is not required for this special event. Friday, April 1 at 7:30 PM at San Juan Island Library
***
Library cards are free of charge to islanders with proof of residency. In addition to its collections of materials to loan, the library also provides public access computers and WiFi. Library hours are Monday, Wednesday, and Friday from 10 a.m. to 6 p.m. Tuesday and Thursday from 10 a.m. to 8 p.m., Saturday from 10 a.m. to 5 p.m. and Sunday from 1 p.m. to 5 p.m.