3rd Annual Tour de Family – Friday Harbor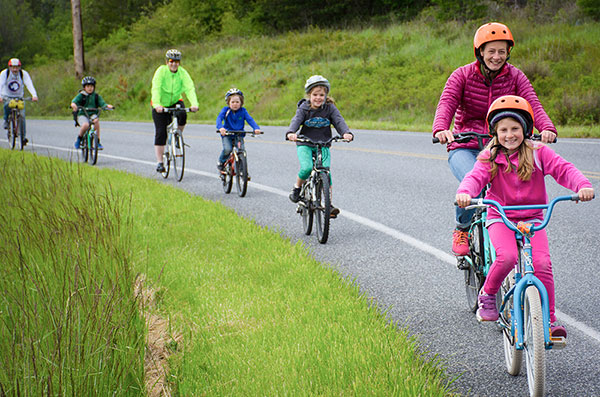 A week from Friday is the Third Annual family bike ride for all ages, coordinated by San Juan County Health and Community Services and Island Rec.
We have a trike/scooter route, a safe 'first biker' route, and an adventure route for those wanting a safe and easy open road ride.
The event is located at John O. Linde Community Park and is on Friday, May 10, from 2:00 -4:00pm. This is a FREE event. All Ages welcome, 6th Grade and lower must be accompanied by an adult, 7th grade and above, no adult required. All kids under 18 must have a parent signed waiver to participate.
A special thanks to our generous sponsors: PeaceHealth, San Juan Island Trails Committee, San Juan Island EMS, San Juan County Land Bank, and Meat Machine Cycles. You can register at Island Rec, 360-378-4953, or drop in the day of the ride.
Join us with your family and friends for this fun-filled family ride on May 10th!