Island Senior: Tea with the Dames, Inspiring Role Models of the Stage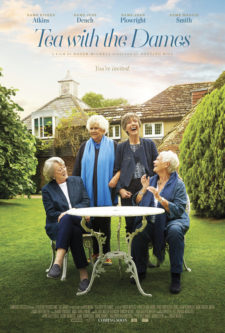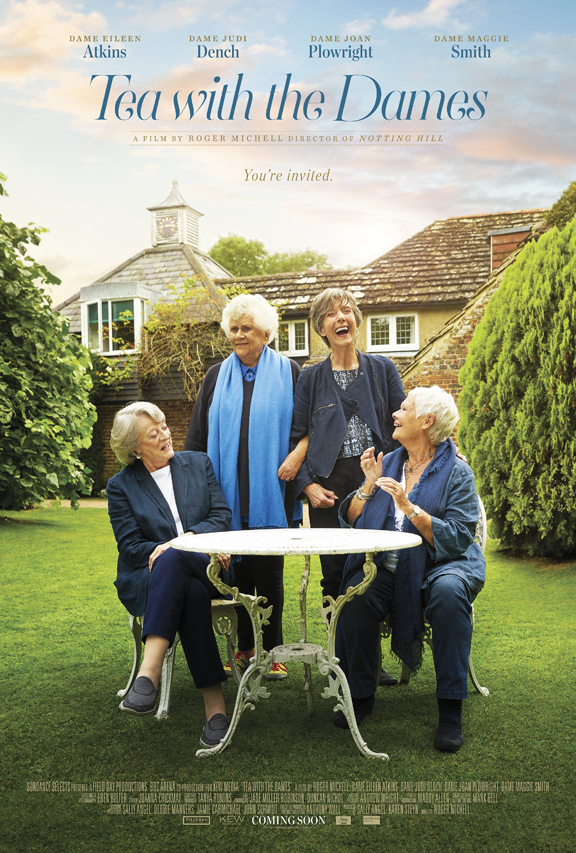 Island Senior is a regular column on the San Juan Update written by Peggy Sue McRae…
Seeking role models for positive aging led me to the British stage and four outstanding actors and great friends each who have been awarded the title of "Dame" by the British Empire for their service to drama.
Dame Maggie Smith, known for her roles in television's Downton Abbey and the Harry Potter films won an Oscar for her role in the 1969 film The Prime of Miss Jean Brodie. Dame Judi Dench got her start playing Shakespeare on the stage and won an Oscar in 1999 for the film Shakespeare in Love. Dame Eileen Atkins, actor and screenwriter, won awards for the 2005 film Gosford Park and television series Cranford. Finally, Dame Joan Plowright, at whose home they gathered, won acting awards for the 1992 film Enchanted April and the 2005 film Mrs. Palfrey at the Claremont.
The four octogenarian thespians have been close friends since their early acting days, "From time to time four old friends, all extraordinary actresses, meet up in the English countryside to gossip, to remember and to laugh." This time they met with a camera crew and were filmed in conversation for this insightful documentary punctuated with clips from their historic careers.
Watching this documentary for clues to living well into our 80s I came away with these keys: 1) Retain close friendships, 2) Have a sense of humor, and 3) Have courage. That their close friendships have sustained them over the years seems evident in their easy exchanges including both laughter and a few tears.
When prompted to talk about working with their husbands they were all suddenly quiet. Maggie Smith broke the silence with "I was just trying to think which one?" and the laughter returned. In spite of age related physical losses, Joan Plowright is now blind and Judi Dench wondered if they had 3 good eyes between the four of them, all wear hearing aids now except Dench though Smith insists that Dench should get one, they carry their losses with dignity and humor.
As for courage, each of them confessed they were terrified to play the role of Shakespeare's Cleopatra. Atkins and Plowright wouldn't do it. Smith played the role but only in Canada and Dench played the role but only after asking "Do you really want a menopausal dwarf to play this part?" All experienced fears but were never stopped by fear from creating extraordinary careers. Dench referred to fear as "petrol" saying "If you can somehow channel it, it can help." Before the film concludes they happily switch from tea to champagne.
The Mullis Senior Center's DVD library collection is available for members to check-out and showcases a few offerings of the Dames at their best. Franco Zeffirelli's, Tea with Mussolini stars Judi Dench, Joan Plowright and Maggie Smith. The entire BBC television series, Cranford features Judi Dench and Eileen Atkins and PBS Masterpiece Theatre series Downton Abbey seasons four and five star Maggie Smith.