Superintendents Wanted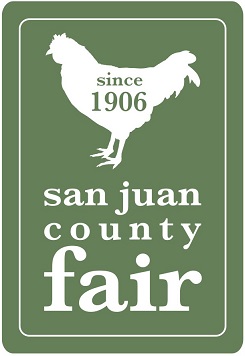 Do you have a passion for Fine Arts, Food Preservation or Sheep? The San Juan County Fair is still seeking open class department superintendents for the Fine Arts, Food Preservation (Co-Superintendent) & Sheep.
Open class department superintendents oversee the organization of volunteers during fair, may assist in finding department judges, and help with department layout, intake on entry day, Tuesday, August 13th & pickup on Sunday, August 18th.
A superintendent position does not have to be filled by just one person. A service group, or two (or more) people can volunteer to fill the volunteer position as co-superintendents. The San Juan County Fair is a little over a month away and making Fair happen is a county wide effort.
If you are not able to volunteer as a superintendent during Fair week, we encourage you to sign up to volunteer for a shift or two during Fair week in a department such as Beer & Wine; Crafts & Industrial Arts, Baking, Food Preservation, Jr. Arts & Crafts, Fine Arts, Flowers, Fruits, Vegetables or any other department of your choice!
Information for volunteering during the Fair can be found at: https://www.sjcfair.org/p/get-involved/226 or call 360-378-4310 or email info@sjcfair.org.