Volunteers of the Month
Posted November 5, 2019 at 5:46 am by Tim Dustrude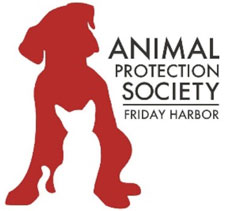 The Ani­mal Pro­tec­tion Soci­ety of Fri­day Har­bor is hap­py to announce that Chad and Natasha War­men­hoven are the vol­un­teers for the month of November.
Chad and Natasha have been loy­al vol­un­teers and spend much of their time fos­ter­ing and bot­tle-feed­ing kittens.
Thanks so much, Chad and Natasha, for mak­ing a dif­fer­ence in the lives of home­less ani­mals. Your ded­i­ca­tion and hard work is appreciated.
You can support the San Juan Update by doing business with our loyal advertisers, and by making a one-time contribution or a recurring donation.