Volunteers of the Month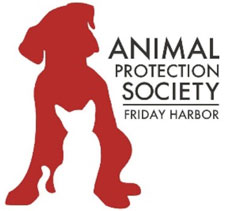 The Animal Protection Society of Friday Harbor is happy to announce that Chad and Natasha Warmenhoven are the volunteers for the month of November.
Chad and Natasha have been loyal volunteers and spend much of their time fostering and bottle-feeding kittens.
Thanks so much, Chad and Natasha, for making a difference in the lives of homeless animals. Your dedication and hard work is appreciated.