Rummage Sale for FHHS Senior Class 2020 Grad Night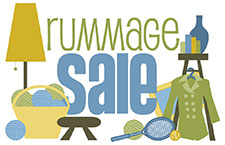 Now is your chance to pass along some of your lightly used treasures, and maybe find some new ones, as well!
Drop off is Friday, 2/7 from 12:00 noon to 4:00 p.m. in the High School Commons. We welcome your quality donations; nothing the local thrift store would reject, please!
Sale is Saturday, 2/8 – Doors open at 9:00 a.m. Coffee and baked goods available, too.
Proceeds go towards the FHHS Senior Class of 2020 Grad Night – an all-night, safe, graduation event, funded and executed by parents and community, to honor and celebrate our high school graduates. Questions? Contact Kelly Snow, 360-317-6072.
Posted on February 3, 2020 at 12:20 pm by Tim Dustrude
Categories: Schools


Comments are closed.