Letters
Response to the discussion about the Land Bank and Affordable Housing REETs.
Tuesday, June 2, 2020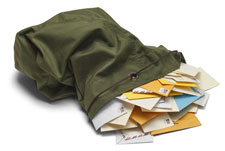 Editor,
I am writing as Board President of the San Juan Community Home Trust, a non-profit organization on San Juan Island. Our mission is to build and sell permanently affordable housing for ownership, to low and moderate income-qualified islanders. We are a Community Land Trust and join with OPAL on Orcas Island, and the Lopez Community Land Trust in developing housing that makes it possible for our island workforce and retired people to remain in the islands they call "home".
By legislation, the 0.5% REET for Affordable Housing is tied to the existence of the 1% REET for the Land Bank. If that REET goes away, then the County monies for affordable housing approved by islanders in 2018 may also go away. Though efforts will be made in Olympia to separate the two concepts, as of now, the two REETs are linked.
To Mr Whalen's point that both the Land Bank and developers of affordable housing have multiple sources of funding, I want to make my own point. We are entirely dependent on government funding, funding from private foundations, and from donors. When we apply for either government money or money from foundations, we are uniformly asked about the extent of community support for the work that we do. The REET is the first concrete evidence that we enjoy widespread community support. This helps us raise money from these other sources.
As a small organization, it is exceedingly hard to raise money for the work that we do. Government money always comes with hoops to jump through to qualify for the funding. This is as it should be, however, often the hoops increase the cost of building. With the goal of making what we offer for sale affordable, the monies the board raises have to be sufficient for us to lower the price of construction to a sale price that is realistic for workers earning island wages to afford. If we want a vibrant, sustainable community, we must recognize that not all essential jobs pay good wages, not all callings will make an individual wealthy, not all people wish to live in cities, but all people have a right to a home they can afford, to choose where they live, where they want to raise their families or see out their days. Having affordable housing available to those who want and need it, is every bit as necessary as having the open space which the Land Bank affords us. Both contribute to the quality of life for all of us.
Sarah Crosby
Board President
San Juan Community Home Trust