Letters
Posted June 2, 2020 at 7:37 pm by Tim Dustrude
Response to the dis­cus­sion about the Land Bank and Afford­able Hous­ing REETs.
Tues­day, June 2, 2020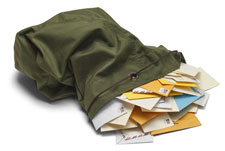 Edi­tor,
I am writ­ing as Board Pres­i­dent of the San Juan Com­mu­ni­ty Home Trust, a non-prof­it orga­ni­za­tion on San Juan Island. Our mis­sion is to build and sell per­ma­nent­ly afford­able hous­ing for own­er­ship, to low and mod­er­ate income-qual­i­fied islanders. We are a Com­mu­ni­ty Land Trust and join with OPAL on Orcas Island, and the Lopez Com­mu­ni­ty Land Trust in devel­op­ing hous­ing that makes it pos­si­ble for our island work­force and retired peo­ple to remain in the islands they call "home".
By leg­is­la­tion, the 0.5% REET for Afford­able Hous­ing is tied to the exis­tence of the 1% REET for the Land Bank. If that REET goes away, then the Coun­ty monies for afford­able hous­ing approved by islanders in 2018 may also go away. Though efforts will be made in Olympia to sep­a­rate the two con­cepts, as of now, the two REETs are linked.
To Mr Whalen's point that both the Land Bank and devel­op­ers of afford­able hous­ing have mul­ti­ple sources of fund­ing, I want to make my own point. We are entire­ly depen­dent on gov­ern­ment fund­ing, fund­ing from pri­vate foun­da­tions, and from donors. When we apply for either gov­ern­ment mon­ey or mon­ey from foun­da­tions, we are uni­form­ly asked about the extent of com­mu­ni­ty sup­port for the work that we do. The REET is the first con­crete evi­dence that we enjoy wide­spread com­mu­ni­ty sup­port. This helps us raise mon­ey from these oth­er sources.
As a small orga­ni­za­tion, it is exceed­ing­ly hard to raise mon­ey for the work that we do. Gov­ern­ment mon­ey always comes with hoops to jump through to qual­i­fy for the fund­ing. This is as it should be, how­ev­er, often the hoops increase the cost of build­ing. With the goal of mak­ing what we offer for sale afford­able, the monies the board rais­es have to be suf­fi­cient for us to low­er the price of con­struc­tion to a sale price that is real­is­tic for work­ers earn­ing island wages to afford. If we want a vibrant, sus­tain­able com­mu­ni­ty, we must rec­og­nize that not all essen­tial jobs pay good wages, not all call­ings will make an indi­vid­ual wealthy, not all peo­ple wish to live in cities, but all peo­ple have a right to a home they can afford, to choose where they live, where they want to raise their fam­i­lies or see out their days. Hav­ing afford­able hous­ing avail­able to those who want and need it, is every bit as nec­es­sary as hav­ing the open space which the Land Bank affords us. Both con­tribute to the qual­i­ty of life for all of us.
Sarah Cros­by
Board President
San Juan Com­mu­ni­ty Home Trust
You can support the San Juan Update by doing business with our loyal advertisers, and by making a one-time contribution or a recurring donation.