San Juan County Announces 2020 Funding Round for Home Fund Program
Posted June 19, 2020 at 8:06 am by Tim Dustrude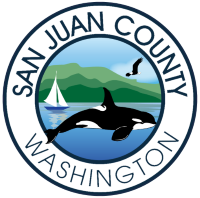 San Juan Coun­ty Health & Com­mu­ni­ty Ser­vices wish­es to announce to eli­gi­ble orga­ni­za­tions the County's inten­tion to release a Notice of Funds Avail­able (NOFA) for a 2020 fund­ing round for the Home Fund pro­gram. The Coun­ty intends to release this NOFA on July 1, 2020 with respons­es being accept­ed through August 5, 2020.
Appli­ca­tions will be solicit­ed in order to estab­lish a list of projects for fund­ing in 2020. This is the sec­ond year this fund­ing is being made avail­able. Eli­gi­ble activ­i­ties for this fund­ing round include acqui­si­tion, build­ing, reha­bil­i­ta­tion, and main­te­nance of hous­ing for very low, low, and mod­er­ate-income per­sons and those with spe­cial needs, includ­ing both rental and home own­er­ship housing.
Eli­gi­ble orga­ni­za­tions include non­prof­it agen­cies, hous­ing author­i­ties, pri­vate for-prof­it devel­op­ers with expe­ri­ence devel­op­ing, own­ing or man­ag­ing afford­able hous­ing, and pub­lic agencies.
San Juan Coun­ty is mak­ing $1,200,000 avail­able for the 2020 fund­ing round, with awards expect­ed to be announced by the Coun­ty Coun­cil in late Fall 2020. Health & Com­mu­ni­ty Ser­vices will be sched­ul­ing and con­duct­ing dig­i­tal infor­ma­tion meet­ings with inter­est­ed par­ties who want to learn more about the appli­ca­tion process for the Home Fund program.
Appli­ca­tion forms and the Home Fund more infor­ma­tion is avail­able on the Home Fund web­page. To sched­ule a pre-appli­ca­tion meet­ing on behalf of an eli­gi­ble orga­ni­za­tion, or for more infor­ma­tion on the Home Fund, the 2020 fund­ing round or the NOFA please con­tact Hous­ing Pro­gram Coor­di­na­tor Ryan Page at ryanp@sanjuanco.com, or vis­it the Home Fund webpage
You can support the San Juan Update by doing business with our loyal advertisers, and by making a one-time contribution or a recurring donation.