Doe Bay Water Users Association Joins Forces with Eastsound Water to Operate and Maintain the Doe Bay Water System in 2022
Posted August 8, 2021 at 5:45 am by Tim Dustrude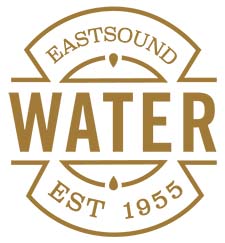 On August 6, 2021, East­sound Water Users Asso­ci­a­tion (EWUA) and the Doe Bay Water Users Asso­ci­a­tion (DBWUA) signed an agree­ment to work in part­ner­ship to man­age the Doe Bay Water sys­tem. East­sound Water will take over oper­a­tions in Q2 of 2022 and per­form all dai­ly tasks includ­ing test­ing, mon­i­tor­ing and main­tain­ing the Doe Bay Water Users Asso­ci­a­tion dis­tri­b­u­tion system.
"We are very excit­ed to have East­sound Water take over the dai­ly oper­a­tions and main­te­nance of our sys­tem," said Ted Wixom, cur­rent DBWUA board mem­ber and long­time oper­a­tor and gen­er­al man­ag­er of the sys­tem. "I have been involved with DBWUA and EWUA since 1995, and today we have actu­al­ized one of my long­stand­ing dreams. I couldn't be more excit­ed to see these two sys­tems work­ing together."
East­sound Water will take the reins in Q2 of 2022 from Wash­ing­ton Water when their two-year main­te­nance and oper­a­tions con­tract expires. The Doe Bay orga­ni­za­tion was com­pli­men­ta­ry of Wash­ing­ton Water's service.
"We are hap­py with the ser­vice Wash­ing­ton Water has been pro­vid­ing, but we know that one of their goals is to acquire our sys­tem. We sim­ply are not inter­est­ed in sell­ing at this point in time," said Chris Sut­ton, DBWUA board mem­ber. "With East­sound Water we have no pres­sure to sell, and we will enjoy excel­lent ser­vice from a local orga­ni­za­tion. Plus, good-pay­ing, career ori­ent­ed jobs remain on-island. As a board mem­ber I'm glad that we can con­tribute to the health of anoth­er island water asso­ci­a­tion. It real­ly is a win-win."
About Doe Bay Water Users Association
The mis­sion of Doe Bay Water Users Asso­ci­a­tion is to main­tain and oper­ate a rur­al pri­vate water sup­ply sys­tem for mem­bers. DBWUA sup­plies over 250 homes with water on the east side of Orcas Island.
About East­sound Water
East­sound Water Users Asso­ci­a­tion is a ser­vice-ori­ent­ed asso­ci­a­tion whose goal is to uti­lize all avail­able resources to ensure that an ade­quate and con­sis­tent sup­ply of safe drink­ing water is pro­vid­ed to its members.
You can support the San Juan Update by doing business with our loyal advertisers, and by making a one-time contribution or a recurring donation.