Doe Bay Water Users Association Joins Forces with Eastsound Water to Operate and Maintain the Doe Bay Water System in 2022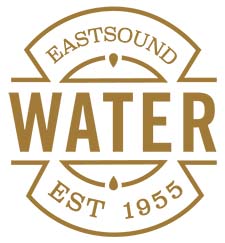 On August 6, 2021, Eastsound Water Users Association (EWUA) and the Doe Bay Water Users Association (DBWUA) signed an agreement to work in partnership to manage the Doe Bay Water system. Eastsound Water will take over operations in Q2 of 2022 and perform all daily tasks including testing, monitoring and maintaining the Doe Bay Water Users Association distribution system.
"We are very excited to have Eastsound Water take over the daily operations and maintenance of our system," said Ted Wixom, current DBWUA board member and longtime operator and general manager of the system. "I have been involved with DBWUA and EWUA since 1995, and today we have actualized one of my longstanding dreams. I couldn't be more excited to see these two systems working together."
Eastsound Water will take the reins in Q2 of 2022 from Washington Water when their two-year maintenance and operations contract expires. The Doe Bay organization was complimentary of Washington Water's service.
"We are happy with the service Washington Water has been providing, but we know that one of their goals is to acquire our system. We simply are not interested in selling at this point in time," said Chris Sutton, DBWUA board member. "With Eastsound Water we have no pressure to sell, and we will enjoy excellent service from a local organization. Plus, good-paying, career oriented jobs remain on-island. As a board member I'm glad that we can contribute to the health of another island water association. It really is a win-win."
About Doe Bay Water Users Association
The mission of Doe Bay Water Users Association is to maintain and operate a rural private water supply system for members. DBWUA supplies over 250 homes with water on the east side of Orcas Island.
About Eastsound Water
Eastsound Water Users Association is a service-oriented association whose goal is to utilize all available resources to ensure that an adequate and consistent supply of safe drinking water is provided to its members.