Position Available on the San Juan Island Library Board of Trustees
Posted December 3, 2021 at 4:45 am by Tim Dustrude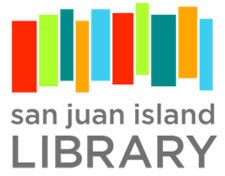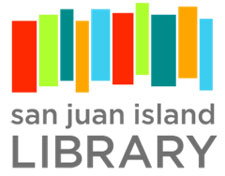 Love your library? Join the San Juan Island Library Board of Trustees! The Board is seek­ing can­di­dates to fill a par­tial, two-year term vacan­cy on its five-mem­ber library board. This non-paid term of office spans from Jan­u­ary 1, 2022 to Decem­ber 31, 2023, with eli­gi­bil­i­ty for reap­point­ment to a full five-year term. Rec­om­men­da­tion will be sub­mit­ted by the cur­rent Board of Trustees, and the appoint­ment made by the San Juan Coun­ty Council.
The San Juan Island Library is in a dynam­ic time of library ser­vice. The Library and its staff nav­i­gat­ed cre­ative ways to pro­vide evolv­ing library ser­vices to patrons dur­ing COVID-19, and is suc­cess­ful­ly tran­si­tion­ing to full oper­a­tion. Late last year, the Library acquired the old Life Care Cen­ter prop­er­ty on Spring Street.
In 2022, the trustees' focus will be on pas­sage of a bond issue in the Novem­ber 2022 gen­er­al elec­tion to help finance a new library build­ing. Over the next sev­er­al years, trustees' focus will include a mul­ti­tude of activ­i­ties relat­ed to the new library project, includ­ing: design, con­struc­tion, fundrais­ing, and engag­ing the com­mu­ni­ty in every step of the devel­op­ment process. For a full job descrip­tion, vis­it: http://www.sjlib.org/employment/.
Offi­cial let­ters of inter­est and qual­i­fi­ca­tions may be sent to the Board of Trustees via email to bsharp@sjlib.org or via mail to San Juan Island Library, Board of Trustees, 1010 Guard Street, Fri­day Har­bor, WA 98250. All sub­mis­sions must be received by Fri­day, Decem­ber 17, 2021, in order to be con­sid­ered for the position.
For more infor­ma­tion con­tact Bar­bara Sharp, Library Trustee, at (360) 472‑0148.
You can support the San Juan Update by doing business with our loyal advertisers, and by making a one-time contribution or a recurring donation.