Only two new COVID cases on San Juan Island
Posted March 25, 2022 at 3:23 pm by Jeff Arnim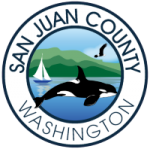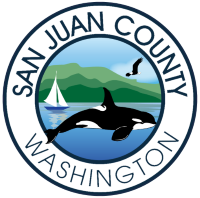 The San Juan Coun­ty Depart­ment of Emer­gency Man­age­ment reports just two con­firmed or prob­a­ble new COVID cas­es on San Juan Island since March 18. Orcas Island had just one new case in the last week; Lopez Island had none. The three new cas­es bring the total case count to 1,265.
In their media release, the Coun­ty dis­cussed the Islands' near-zero COVID case count:
Cas­es have final­ly dwin­dled in the islands, and the ongo­ing surge on San Juan Island seems to have final­ly wrapped up. This is iden­ti­cal to the dra­mat­ic drop off that has been seen in most oth­er juris­dic­tions over the last month; San Juan Island was just slow to get there.
Pub­lic Health experts are expect­ing anoth­er surge of cas­es begin­ning in maybe two or more weeks from now, but hope­ful­ly the surge will be far less than what was seen over the last few months, and hope­ful­ly there will not be any need for return­ing to require­ments around mask­ing or social distancing.
Those who are high risk or who are inter­act­ing close­ly with those who are high risk should con­tin­ue to be thought­ful and work to min­i­mize expo­sure, espe­cial­ly if case counts begin ris­ing again.
Next week will be the final writ­ten week­ly update for cas­es. Those who wish to keep up with case num­bers may do so at the San Juan Coun­ty COVID Data Dash­board. The Health Depart­ment will cer­tain­ly release future writ­ten updates if the sit­u­a­tion changes dra­mat­i­cal­ly and there is crit­i­cal infor­ma­tion that needs to be shared with the community.
You can support the San Juan Update by doing business with our loyal advertisers, and by making a one-time contribution or a recurring donation.