Candidate filing week runs May 16–20
Posted April 27, 2022 at 1:55 pm by Jeff Arnim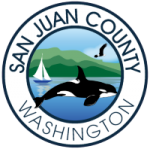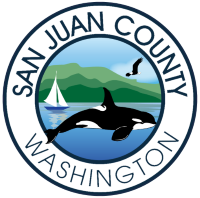 Start­ing Mon­day, May 16, res­i­dents inter­est­ed in run­ning for polit­i­cal office can sub­mit their can­di­date fil­ings. Eight coun­ty­wide offices are up for a vote in the Novem­ber 8 gen­er­al elec­tion, includ­ing Asses­sor, Audi­tor, Clerk, Dis­trict 3 Coun­cilmem­ber, Dis­trict Court Judge, Pros­e­cut­ing Attor­ney, Sher­iff, and Treasurer.
Accord­ing to the San Juan Coun­ty Elec­tions Office, can­di­dates may sub­mit their fil­ings online, by email, by fax, or in per­son at 55 Sec­ond Street, Suite A. Online fil­ing will be avail­able start­ing at 9 a.m. on May 16 through 4 p.m. on Fri­day, May 20. In-per­son, emailed, or faxed fil­ings will be accept­ed on the same days between 8 a.m. and 4:30 p.m.
The Coun­ty will accept mail-in fil­ings no soon­er than Mon­day, May 2. Mailed fil­ings must be received no lat­er than May 20.
The names of can­di­dates fac­ing two or more chal­lengers will appear on the August 2 pri­ma­ry bal­lot. Offices with one or two can­di­dates filed will go direct­ly to the Novem­ber 8 gen­er­al elec­tion bal­lot. Precinct com­mit­tee offi­cers are elect­ed on the August 2 pri­ma­ry bal­lot, if opposed. If unop­posed, they are deemed elected.
More details are avail­able on the Elec­tions Office web­site.
You can support the San Juan Update by doing business with our loyal advertisers, and by making a one-time contribution or a recurring donation.