Notes from the Island — April 11
Posted April 11, 2022 at 6:00 am by Jeff Arnim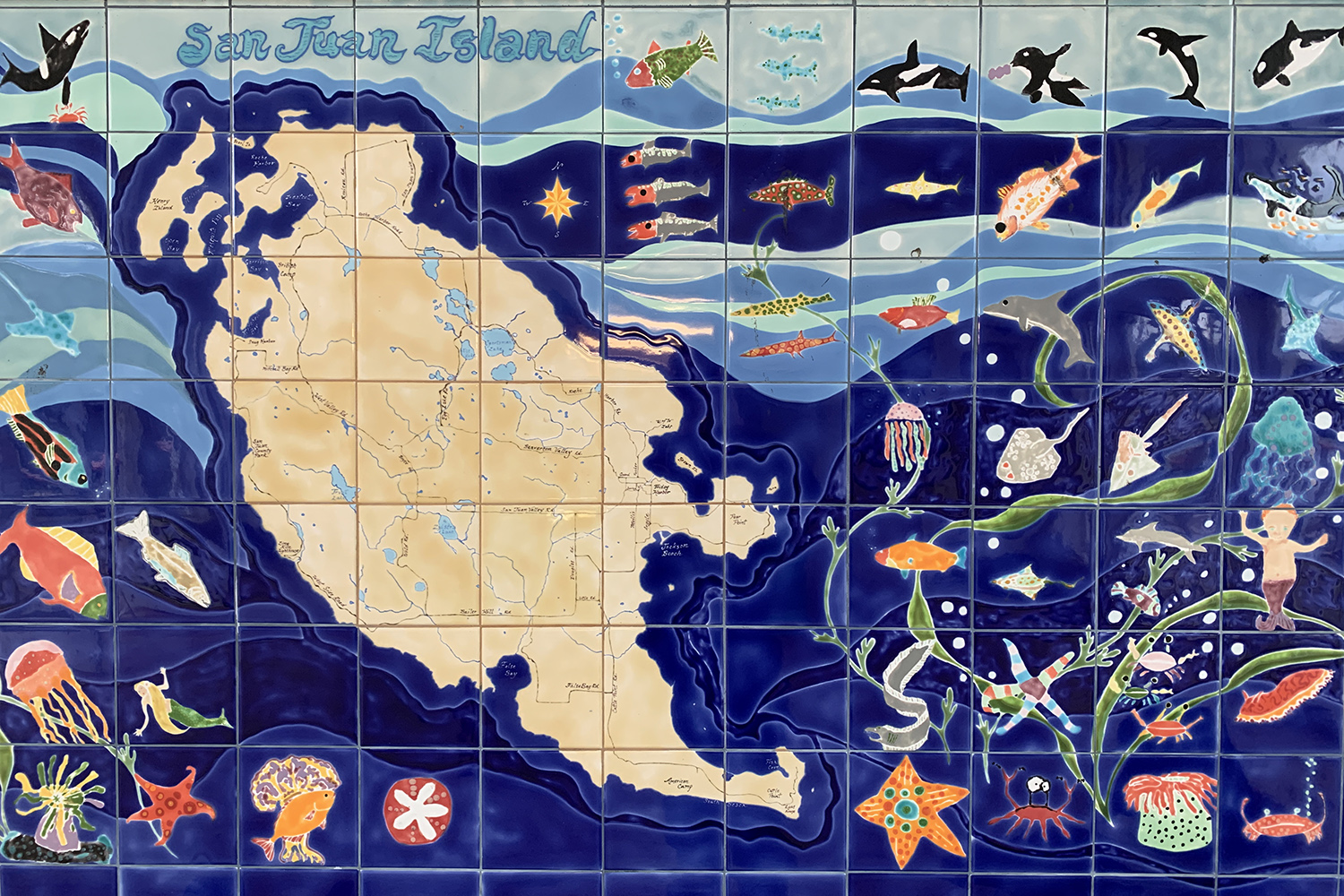 The North­west Work­force Coun­cil Career Cen­ter in Fri­day Har­bor is offer­ing free assis­tance to any work­ers dis­placed by last week's fire who need help find­ing a new job or who are ready to start a new career. Call 360–378-4662 to learn more.
This first-per­son account of last Thurs­day's events reminds us how for­tu­nate we are to have such ded­i­cat­ed teams of first respon­ders here in the Islands and in our neigh­bor­ing communities.
Major road con­struc­tion on the two blocks of First Street north of Spring starts tomor­row. It's expect­ed to last through the end of May.
The spring fer­ry sched­ule start­ed yesterday.
There's a rib­bon-cut­ting cer­e­mo­ny today at the Vil­lage at the Har­bor at 1:30 p.m. The San Juan Update recent­ly wrote about what the Pub­lic Hos­pi­tal Dis­tric­t's acqui­si­tion of the facil­i­ty means for its res­i­dents and employ­ees.
Cask & Schooner is back to its nor­mal hours fol­low­ing a fire-relat­ed closure.
McMillin's is open sev­en days a week again.
Island Rec is host­ing a flash­light egg hunt for stu­dents in grades six through 12 at Jack­son Beach this Fri­day from 8:30 to 9:30 p.m. There'll be a bon­fire, too. Bring a flash­light and a bag for col­lect­ing eggs.
Have some­thing to share with the Island? Whether the news is big or small, let us know!
You can support the San Juan Update by doing business with our loyal advertisers, and by making a one-time contribution or a recurring donation.