COVID cases climbing quickly on San Juan Island
Posted May 6, 2022 at 9:18 am by Jeff Arnim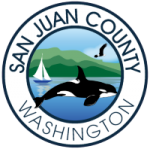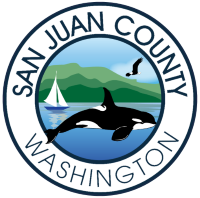 In a media release pub­lished yes­ter­day, San Juan Coun­ty offi­cials report­ed 18 active COVID cas­es on San Juan Island, in addi­tion to 17 on Lopez Island and 13 on Orcas Island. By 9 a.m. this morn­ing, active cas­es on San Juan Island had jumped to 29.
The Coun­ty also not­ed that they have rea­son to believe the actu­al num­ber of active cas­es is sub­stan­tial­ly high­er. "Many cas­es [are] going unre­port­ed as indi­vid­u­als uti­lize over-the-counter test kits (OTC)," the Coun­ty said in their media release. "The num­ber of cas­es that are report­ed and tracked is esti­mat­ed to account for only approx­i­mate­ly 20 per­cent of cas­es actu­al­ly present in the community."
If that assess­ment is accu­rate, it means that San Juan Island's true active case count is near­ly 150 cases.
Free COVID test­ing kits are still avail­able through the Wash­ing­ton State Depart­ment of Health's Say Yes COVID test web­site. Islanders can order up to two test kits each month. Deliv­ery is cur­rent­ly esti­mat­ed to take one to two weeks.
You can support the San Juan Update by doing business with our loyal advertisers, and by making a one-time contribution or a recurring donation.