Letter to the Editor: You are missing out
Posted May 4, 2022 at 8:31 am by Jeff Arnim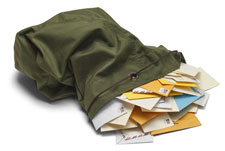 A small group of us on San Juan Island are thrilled, delight­ed, moved, awed, and impressed by our local com­mu­ni­ty theater's pre­sen­ta­tion of the New York Met­ro­pol­i­tan Opera.
We are so for­tu­nate that right here in our small town we have this world class opera due to the gen­eros­i­ty of Dodie Gann. It's amaz­ing to us that more peo­ple in our com­mu­ni­ty don't embrace the excite­ment, the lush­ness and grandeur of opera. This treat is avail­able for a frac­tion of the cost of going to a large the­ater pro­duc­tion in the city. Month­ly we rev­el in watch­ing the Met Opera on the enor­mous screen, the dra­mas and some­times come­dies of var­i­ous operas. Nat­u­ral­ly, the singing is gor­geous, but includ­ed as a delight for the sens­es are the rich ele­gant cos­tumes, amaz­ing scenery and fas­ci­nat­ing sto­ries that unfold as we sit in our com­fort­able chairs and enjoy our time in the dark­ened theater.
We've tak­en to going out after the show to var­i­ous places for a drink to dis­cuss what we've seen, what parts we loved best and what per­haps was dif­fi­cult for us.
Don't miss out! Won't you join us? We are also award­ing schol­ar­ships to any stu­dent will­ing to take a chance on the opera. How about it?
Susan Grout
Liz Pil­low
Pat­ty Rasmussen
Lee Stur­di­vant
San Juan Island
You can support the San Juan Update by doing business with our loyal advertisers, and by making a one-time contribution or a recurring donation.