Notes from the Island — May 4
Posted May 4, 2022 at 6:00 am by Jeff Arnim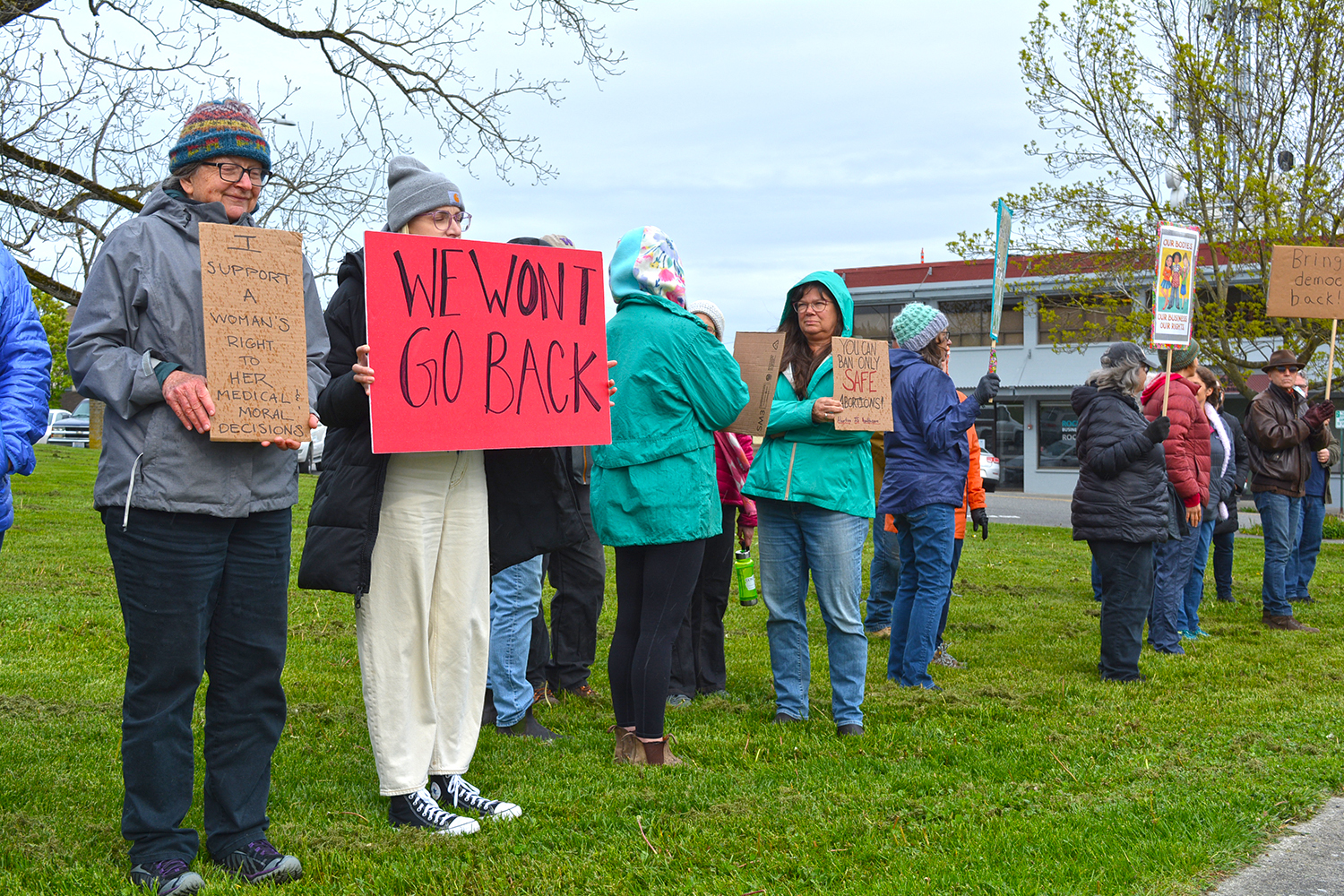 A few dozen islanders gath­ered out­side the San Juan Coun­ty Cour­t­house on Tues­day evening to show their oppo­si­tion to the prospec­tive over­turn­ing of Roe v. Wade.
Fri­day Har­bor base­ball won both games of a dou­ble­head­er against LaCon­ner, 17–4 and 3–1, bring­ing their over­all record to 14–2 and improv­ing to 11–1 in league play. They trav­el to Orcas Island on Thursday.
Orga­niz­ers of last mon­th's Great Islands Clean-up announced that vol­un­teers on San Juan, Orcas, Lopez, and Shaw Islands col­lec­tive­ly gath­ered 3,500 pounds of trash from the coun­ty's roads and beach­es dur­ing the April 23 event.
The library is hold­ing a fam­i­ly Lego event on Thurs­day from 3 to 5 p.m. in the meet­ing room. No reg­is­tra­tion is required, but preschool chil­dren must be super­vised by an adult.
The pho­tog­ra­phy dis­play at the Fair needs a num­ber of vol­un­teers to help accept entries, judge pho­tos, answer ques­tions, accept Peo­ple's Choice votes, and clean up after the event ends. Email Miles Crossen at superfairphoto@gmail.com if you can help out.
Fri­day Har­bor Film Festival's next offer­ing in its Direc­tor Series is Pandora's Promise, a film about the his­to­ry and future of nuclear pow­er. There's a free online show­ing on Thurs­day from 6:30 to 9 p.m., after which the film will be avail­able on demand for $1.95 until May 18.
Have some­thing to share with the Island? Whether the news is big or small, let us know!
You can support the San Juan Update by doing business with our loyal advertisers, and by making a one-time contribution or a recurring donation.