Library to hold farewell reception for Beth Helstein
Posted May 11, 2022 at 8:47 am by San Juan Update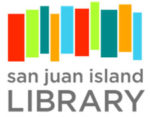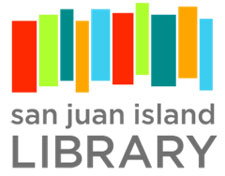 The library sends along news about a cel­e­bra­tion tak­ing place on Thursday.
The San Juan Island Library is grate­ful to cel­e­brate Beth Helstien's 20 years of ded­i­cat­ed, inno­v­a­tive, and com­mu­ni­ty-enrich­ing ser­vice. Join us for a farewell recep­tion on Thurs­day, May 12 from 2–4 p.m. in the Library's Main Salon to wish Beth well in her future endeav­ors, and share your mem­o­ries of Beth in a spe­cial book.
Beth began at the San Juan Island Library back in 2001 and has held a range of posi­tions over the years, includ­ing Book­keep­er and Out­reach & Vol­un­teer coor­di­na­tor. A true bedrock of our com­mu­ni­ty, Beth has pro­vid­ed a vast array of ser­vices that have made our Library and com­mu­ni­ty stronger. Beth is cur­rent­ly our longest stand­ing library employ­ee. Some of the high­lights of Beth's career include pro­vid­ing reg­u­lar vis­its to the Life Care Cen­ter, Mullis Senior Com­mu­ni­ty Cen­ter, and the Vil­lage at the Har­bor, and ini­ti­at­ing the Tech Tues­day, Aging Mas­tery, and Mem­o­ry Cafe pro­grams among many others.
Beth recounts that her work of bring­ing Eng­lish Lan­guage Learn­ing to the Library and work­ing with ELL stu­dents and oth­er vol­un­teers has been the hon­or of her life­time. She brought new life to our col­lec­tions with the Aids for Bet­ter Liv­ing col­lec­tion and our Event Equip­ment col­lec­tion, and was always an advo­cate for adopt­ing and shar­ing new tech­nolo­gies. Her enthu­si­asm and live­li­ness at the library Coun­ty Fair booth with book crafts and extra pizazz with our entries in the annu­al Fourth of July Parade was unmatched.
Beth's care and love for islanders have shone through every day. She took com­plex tech­nol­o­gy quan­daries and ref­er­ence ques­tions in stride and stuck with them until answers and solu­tions were found. She went above and beyond to meet the needs of patrons exact­ly where they were with cre­ative resources, ideas, and sup­port. Her pres­ence and sup­port of our aging pop­u­la­tions on island were unri­valed, and she was a tire­less and enthu­si­as­tic advo­cate for under­served populations.
"Beth has always devel­oped close rela­tion­ships with the patrons she served," said Direc­tor Lau­rie Orton. "She has been well-loved by many to whom she read aloud, found the per­fect books for, and found new ways to bring read­ing into lives that were affect­ed by injury or age. For many, she had been a life­line. She will be tremen­dous­ly missed." Though we bare­ly know how to wish Beth farewell, we are tremen­dous­ly grate­ful for all that she has giv­en to the Library and our patrons and wish her all hap­pi­ness mov­ing on to her future, retire­ment adventures.
As we wish a fond farewell to Beth, we are excit­ed to announce the wel­come of Wendy Wax­man Kern as our new Out­reach & Tech­nol­o­gy Coor­di­na­tor. Wendy comes to the Library with a wealth of com­mu­ni­ty and pro­fes­sion­al expe­ri­ence; she has served as the San Juan Coun­ty 4‑H Pro­gram Coor­di­na­tor since 2017. Wendy has a robust his­to­ry work­ing with orga­ni­za­tions, vol­un­teers, and indi­vid­u­als, and is pas­sion­ate about edu­ca­tion­al oppor­tu­ni­ties for all ages. She has a deep love of books and lan­guage and for­mer­ly lived in Ger­many for 13 years. She is excit­ed to bring her love of out­reach, lit­er­a­cy, pro­gram­ming, com­mu­ni­ty con­nec­tion, and more to the San Juan Island Library. You can wel­come Wendy to the library team at Thursday's recep­tion, as well.
For more infor­ma­tion, con­tact Rowan Buck­ton at rbuckton@sjlib.org
You can support the San Juan Update by doing business with our loyal advertisers, and by making a one-time contribution or a recurring donation.