Pie booth fundraiser a huge success
Posted September 7, 2022 at 10:35 am by San Juan Update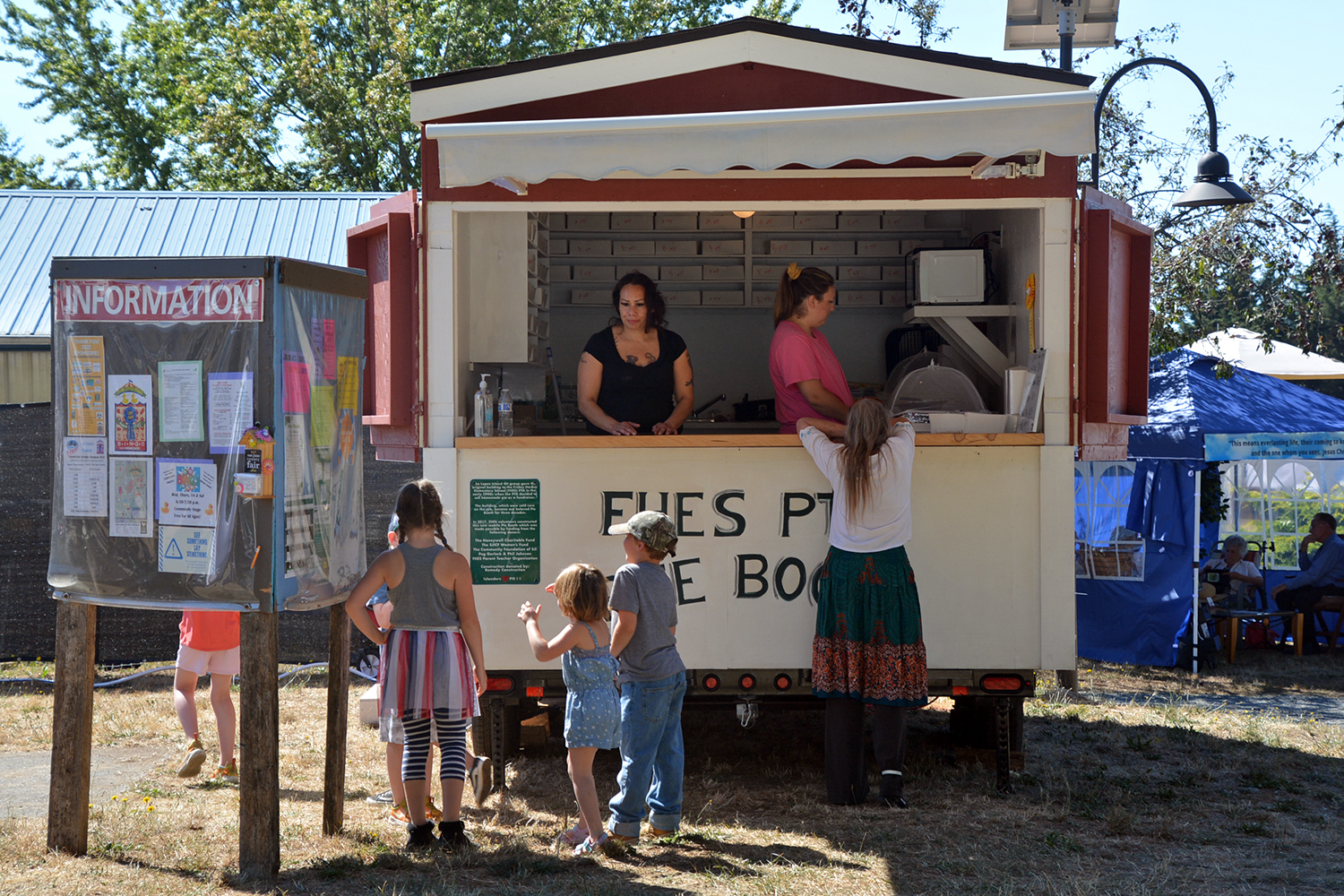 The Fri­day Har­bor Ele­men­tary School PTO shares good news about their recent fundraiser.
The FHES PTO extends a huge thank you to all who helped us raise rough­ly $10,000 at the pie booth at the Coun­ty Fair this year.
After the two-year hia­tus, the PTO is grate­ful for all the sup­port received — from help set­ting up the booth to pie bak­ers, servers, pie eaters and gen­er­ous dona­tions from Roche Har­bor Resort. We also wish to thank pre­vi­ous PTO mem­bers and fun­ders who cre­at­ed this deli­cious fundrais­er on wheels. Funds raised from the pie booth will be used to sup­port school field trips, spir­it wear for all stu­dents, class­room sup­plies, books, and more.
The FHES PTO is a non­prof­it orga­ni­za­tion whose mis­sion is to raise funds for Fri­day Har­bor Ele­men­tary School pro­grams. For more infor­ma­tion, email PTO pres­i­dents Can­dace Rags­dale and Kay­la Roe at ptofhes@gmail.com. We also invite you to attend our next PTO meet­ing on Tues­day, Sept. 27 at 6 p.m.
You can support the San Juan Update by doing business with our loyal advertisers, and by making a one-time contribution or a recurring donation.