Letter to the Editor: Vote no on the library bond
Posted October 21, 2022 at 2:03 pm by San Juan Update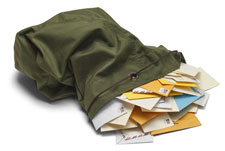 The cor­ner­stone of any com­mu­ni­ty is a vibrant work­ing class. In our com­mu­ni­ty this cor­ner­stone is hem­or­rhag­ing under the weight of hous­ing costs. Good jobs are avail­able but hous­ing for the work­ers is not. If we are to raise tax­es, then those monies should be direct­ed towards build­ing or sub­si­diz­ing afford­able hous­ing, not build­ing a $20 mil­lion library. For $20 mil­lion, the Coun­ty could build approx­i­mate­ly 25–30 1,000 square-foot hous­ing units, or more if the land were donat­ed. A vibrant work­ing class is fun­da­men­tal, a $20 mil­lion library is not.
I could under­stand a request to build a $5 mil­lion library or per­haps even $10 mil­lion. Spend­ing $20 mil­lion on a new library smacks of Martha's Vine­yard. It is sim­ply irre­spon­si­ble, if not offen­sive, giv­en our far more urgent needs.
Our Island's roads are strewn with Vote Yes Library. These signs "…doth protest too much, me thinks." The library's advo­cates must fear that their dreams exceed the stom­achs of our taxpayers.
Vote no.
Robert deGavre
San Juan Island
You can support the San Juan Update by doing business with our loyal advertisers, and by making a one-time contribution or a recurring donation.