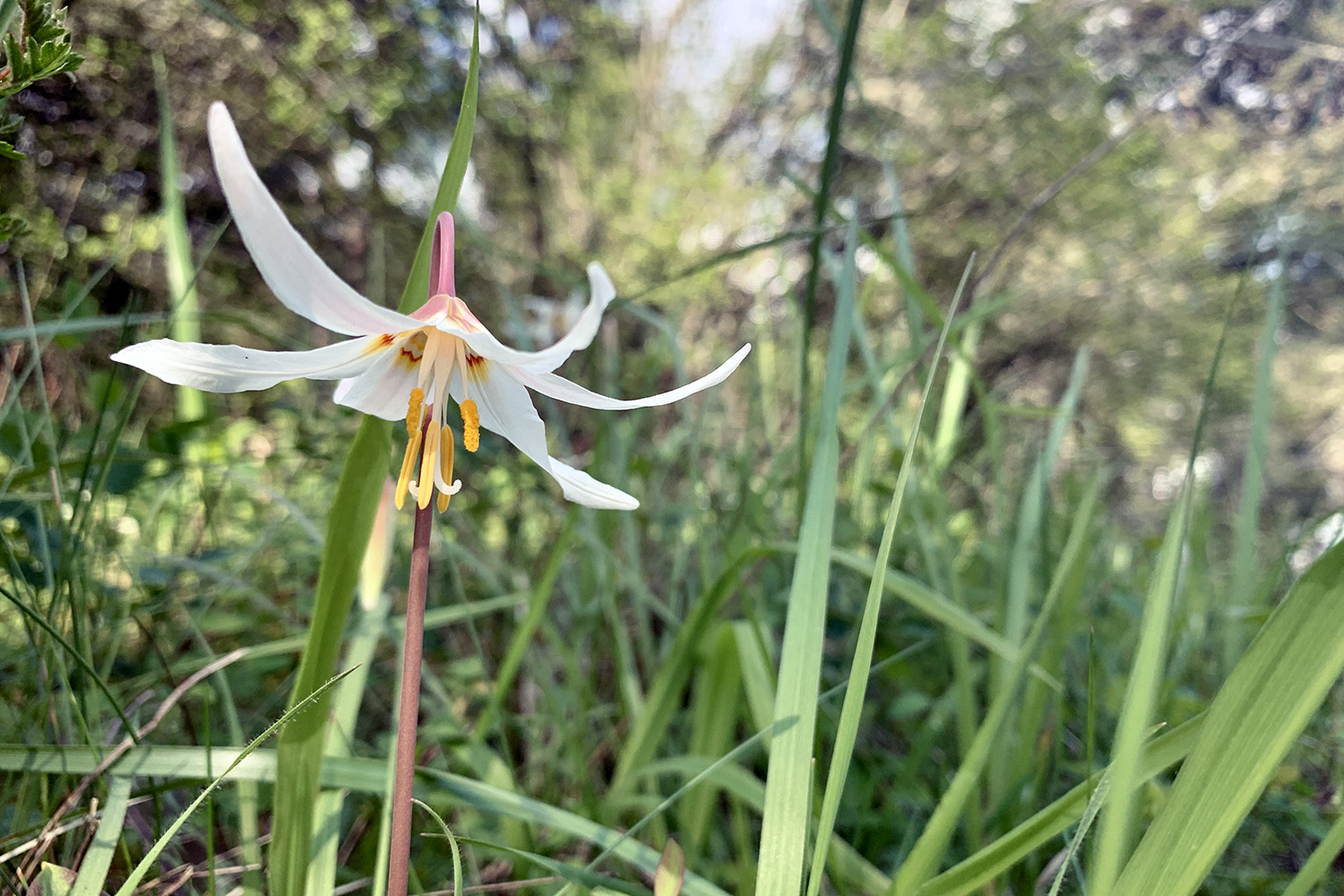 MV Yaki­ma remains out of ser­vice. This will can­cel the 5:45 a.m., 6:25 p.m., and 10:05 p.m. sched­uled sail­ings from Fri­day Har­bor. New reser­va­tions are still sus­pend­ed and exist­ing reser­va­tion hold­ers will be pri­or­i­tized on a first-come, first-served basis.
Due to the strong response it received the first time around, 50 more prints of Doug DeMeerleer's paint­ing of the build­ings at the cor­ner of Spring and First Street have been cre­at­ed thanks to the fine folks at Print­onyx. The prints won't last long, so get to Cecil's on Argyle as ear­ly as you can today if you want one. They're $25, cash or check only, and all pro­ceeds once again go the Fam­i­ly Resource Cen­ter to help those impact­ed by the April 7 fire with essen­tial house­hold and fam­i­ly needs.
The store at the farm for­mer­ly known as Danc­ing Seeds is open. They have tulips, let­tuce, radish­es, greens, and spring gar­lic. You can find them at 3501 Beaver­ton Val­ley Road.
It's the last day to take part in the Com­mu­ni­ty Care Cans project orga­nized by Sorop­ti­mist Inter­na­tion­al of Fri­day Har­bor, which is col­lect­ing house­hold items to help islanders in need.
There are cur­rent­ly 24 active­ly mon­i­tored COVID cas­es on San Juan Island. Next week's on-island vac­cine clin­ic for sec­ond boost­ers is cur­rent­ly full, but appoint­ments may become avail­able if exist­ing reg­is­trants cancel.
Coho is back with anoth­er Sat­ur­day night pop-up. This week it's Mex­i­can-themed — tamales, tacos, mole, enchi­ladas, huaraches, flan, con­cha and hor­cha­ta. It runs from 5 to 10 p.m.
Have some­thing to share with the Island? Whether the news is big or small, let us know!