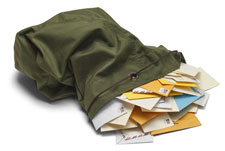 Alex Ramel has proven him­self to be an effec­tive, thought­ful, and strate­gic leader for the 40th Dis­trict in Wash­ing­ton. He is a pro­gres­sive demo­c­rat who cham­pi­ons cli­mate action, afford­able hous­ing, health­care for all, ful­ly fund­ed schools, equal pay for women, and gun vio­lence pre­ven­tion. Alex is also a lis­ten­er and strong col­lab­o­ra­tor. I high­ly endorse and trust him.
I have known Alex for almost two decades. He and I have worked togeth­er on many pro­grams in the region, rang­ing from the Com­mu­ni­ty Ener­gy Chal­lenge that he helped devel­op, to stop­ping the Cana­di­an Trans Moun­tain pipeline expan­sion. He also says yes to every request I make of him to meet the young peo­ple I have men­tored and instruct­ed over the years — he great­ly val­ues the impact of the next gen­er­a­tion and knows how impor­tant it is to inspire and edu­cate them.
If you care about cli­mate action and our envi­ron­ment, val­ue social jus­tice, are a par­ent or grand­par­ent who wants a good future for the chil­dren you love, and a per­son who wants a true, hon­est pro­gres­sive in our state gov­ern­ment — vote for Alex.
Katie Flem­ing
San Juan Island