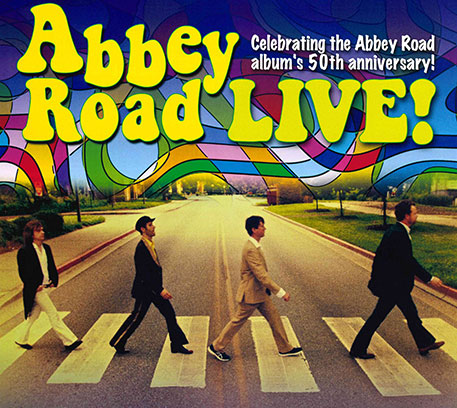 Abbey Road LIVE! Celebrating the Abbey Road album's 50th anniversary!
50 years ago, as Woodstock became the defining moment of the '60s generation, the Beatles recorded and released their own crown jewel: Abbey Road, their final and most iconic studio album.
The image of John, Paul George and Ringo walking the London crosswalk is perhaps the most famous album cover of all time.
Come and experience some Beatles magic as Abbey Road LIVE! delivers its signature performance: the entire Abbey Road album, start-to-finish.
Featuring classics such as Come Together, Here Comes The Sun and the epic "side 2 medley", Abbey Road has been widely recognized as the Fab Four's finest musical work. And the album performance will be just part of the evening: fans will be treated to a second set of Beatles tunes spanning the band's 8-year, 200 song career. Read More »