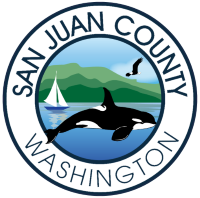 From San Juan County Department of Emergency Management…
San Juan County is shifting to a weekly roll-up of new cases. This is the first of those reports. Going forward, the report will be issued on Thursday of each week. In addition to providing for additional time to review results of case investigations and draft releases, this approach also allows for a bit more info to be shared since details aren't tied to a single case, unless there has only been one case in a given week. If there are cases that pose an immediate threat to wider public safety or involve particularly notable locations or facilities, info will be released as soon as received and confirmed.
Since last case update on July 23rd, there have been four new cases reported in the islands. One each on Orcas and Lopez Islands and two on San Juan Island. These cases bring the total San Juan County case count to 30.
Of the cases, two of them are tied to travel to the islands by family or friends of San Juan County residents. One case is tied to islanders traveling off island and then returning home. A fourth case in an island resident is of indeterminate cause at this time but may be related to family contacts. All five individuals were tested after experiencing COVID-like symptoms. Read More »