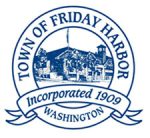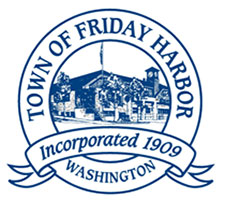 The Town shares news about a recent change to the eli­gi­bil­i­ty guide­lines for its util­i­ty assis­tance program.
On Oct. 6, the Fri­day Har­bor Town Coun­cil adopt­ed an ordi­nance amend­ing the Low-Income Senior & Dis­abled Reduced Rate Pro­gram, which offers reduced util­i­ty rates for low-income senior and dis­abled cus­tomers. The Town found that some cus­tomers were exclud­ed from the pro­gram because estab­lished income eli­gi­bil­i­ty thresh­olds were not con­sis­tent with this region's cost of living.
"The Town deter­mined that a pro­gram based on 150 per­cent of the fed­er­al­ly estab­lished pover­ty guide­lines was leav­ing out many deserv­ing cus­tomers," says Town Admin­is­tra­tor Denice Kulseth. "This amend­ment trends bet­ter with Fri­day Harbor's cost of living."
The program's income eli­gi­bil­i­ty is now based on a per­cent­age of the annu­al medi­an house­hold income for Fri­day Har­bor. That thresh­old is cur­rent­ly 50 per­cent of the aver­age medi­an income of Fri­day Har­bor, or $26,700 for 2022. The pro­gram offers a 50 per­cent reduc­tion for all util­i­ty base rates on par­tic­i­pants' month­ly util­i­ty bills.
To apply, par­tic­i­pants must com­plete the pro­gram enroll­ment form.
"Run­ning water and access to san­i­tary sew­er is quite pos­si­bly the most cost-effec­tive pub­lic health tool," says May­or Ray Jack­son. "Yet when peo­ple can't pay their bills, they lose access to these ser­vices at great cost to them­selves, their fam­i­lies, and their community."
In addi­tion to this pro­gram or set­ting up pay­ment plans, the Town encour­ages any cus­tomer in need to seek util­i­ty relief through the Fam­i­ly Resource Cen­ter or the Town's Har­bor Life Ring program.
"The Town of Fri­day Har­bor is com­mit­ted to the finan­cial health and safe­ty of our com­mu­ni­ty," adds May­or Jack­son. "Our hope is that these pro­grams con­tin­ue to pro­vide some relief for our low-income, elder­ly, and dis­abled res­i­den­tial customers."