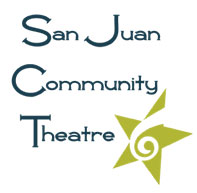 San Juan Com­mu­ni­ty The­atre sends along news about a free work­shop tak­ing place before this Sun­day's concert.
The Brubeck Broth­ers Quar­tet will per­form a live con­cert at San Juan Com­mu­ni­ty The­atre on Sun­day, June 26 at 7:30 p.m. The Quar­tet includes the sons of jazz leg­end, Dave Brubeck, most notable for his chart-top­ping song, Take Five. The Quar­tet is leg­endary in its own right with Gram­my-nom­i­nat­ed albums, a fea­ture on the PBS series Jazz in Amer­i­ca, and inter­na­tion­al tours. Indi­vid­u­al­ly, they are dynam­ic musi­cians. Jaz­zTimes Mag­a­zine referred to Dan Brubeck­'s drum­ming as noth­ing less than jaw-drop­ping and The L.A. Times hailed Chris Brubeck as "…one of the most capa­ble elec­tric bassists, deliv­er­ing imag­i­na­tive solos".
The Brubeck Broth­ers Quar­tet is also offer­ing a free work­shop at 4 p.m. before the June 26 con­cert. Atten­dees can expect to learn some jazz his­to­ry, enjoy a demon­stra­tion, and ask ques­tions. This project received sup­port from Wash­ing­ton State Arts Com­mis­sion, the West­ern States Arts Fed­er­a­tion, and the Nation­al Endow­ment for the Arts. To pur­chase tick­ets or to reg­is­ter for the work­shop, vis­it the SJCT web­site or call the box office at 360–378-3210. Tick­ets are $36 for adults and $18 for reserved stu­dent seat­ing. $5 stu­dent rush tick­ets are avail­able an hour before the show.