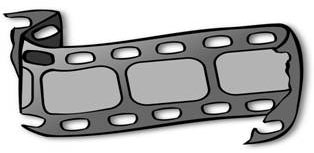 The orga­niz­ers of the Sum­mer Film Series at San Juan Com­mu­ni­ty The­atre send along a pre­view of this week's film. The show­ing starts at 7 p.m. Admis­sion is pay-what-you-can. For this sea­son only, fresh pop­corn is avail­able for free.
The Automat
Doc­u­men­tary — rat­ed PG
Run time: 2 hours
This is tru­ly my favorite movie of the year — and maybe the best film I've ever shown. At Horn & Hardart's height, it was the largest restau­rant chain in the Unit­ed States with 150 loca­tions — this despite being in just two cities, New York and Philadel­phia — and with 800,000 peo­ple a day eat­ing there. The direc­tor and pro­duc­er, Lisa Hur­witz, takes a ter­rif­ic sub­ject and treats it with undis­guised and jus­ti­fied affec­tion. In addi­tion to inter­views with Ruth Bad­er Gins­burg, Col­in Pow­ell, Elliot Gould, and Howard Schultz, we hear from for­mer employ­ees, social his­to­ri­ans, even the great-grand­son of one of the cofounders. There's a wealth of news footage and peri­od photographs.
Even more inter­est­ing is the role automats played in shap­ing 20th cen­tu­ry Amer­i­ca — wel­com­ing immi­grants, the poor (its hey­day coin­cid­ed with the Great Depres­sion), Hol­ly­wood and Broad­way stars, young and old — offer­ing them qual­i­ty food at afford­able prices, and treat­ing them with respect. Employ­ees were also val­ued. The com­pa­ny arranged pic­nics and hol­i­day par­ties, with gifts for each child, and helped pay for med­ical care. This is the sto­ry of Amer­i­ca at its best. Wouldn't it be nice if we could recap­ture that magic?
Final­ly, there is the pro­duc­er and direc­tor her­self. You must come just to hear how this movie came to be. I met Lisa while get­ting per­mis­sion to screen the film and will share her sto­ry before the screen­ing. Thanks to Alice Ache­son for insist­ing we include this film.